Lovely Mondays - The Unexpected
This week I am very grateful for a mention in Luxe Interiors and Design's latest fall issue. We are keeping busy with our projects in Chicago of course, but I am so looking forward to finding our niche here is Houston as well.
Looking through this particular issue I was very drawn to the table setting by Eileen Kathryn Boyd.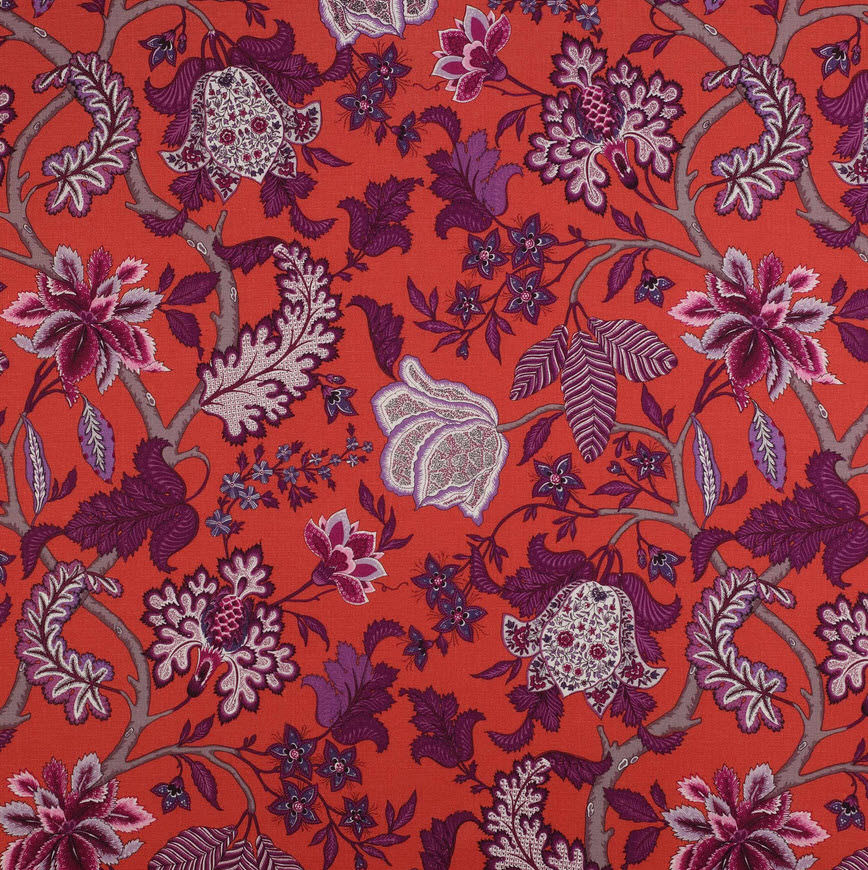 The orange and violet Manuel Canovas fabric that inspired Eileen's design.
Eileen uses color so successfully and this composition got me thinking about unexpected color combinations and how they can be so dynamic not only in a table setting, but in a room as well.
So...below are some of my favorite "unexpected" color combinations.
Red and Aubergine look lovely in Matthew Williamson's new Empress fabric.
This gray and pink toile from Clarence House freshens up the traditional scenery with its bright color.
This chocolate and peacock Jim Thompson fabric is so luxurious.
Dedar used chartreuse and black in a striking stripe.
Thank you again to Luxe for this thoughtful write up!